【Domo Fiber- Hair Building Fibers】 Essential Set
【Domo Fiber- Hair Building Fibers】 Essential Set
DOMO FIBER- Hair Building Fibers 22g
DOMO FIBER- Fiberhold Spray 100ml
售價price:$1600

產品特色Features
[Usage]
1. Keep your hair clean and dry after shampooing
2. Against the area of the hair loss, draw a round vertical powder like a sprinkling of pepper
3. Use a comb to gently trim the remaining powder on your hair.
4. Spray long-lasting styling spray to enhance waterproof, windproof and sweat-resistant effect
[Place of Origin] China, the products are produced in factories with GMPC specifications.
[ingredients] plant fiber
[Cleaning method] Wash off with normal shampoo
[Storage method] Keep it in a cool place to avoid direct sunlight or humid environment.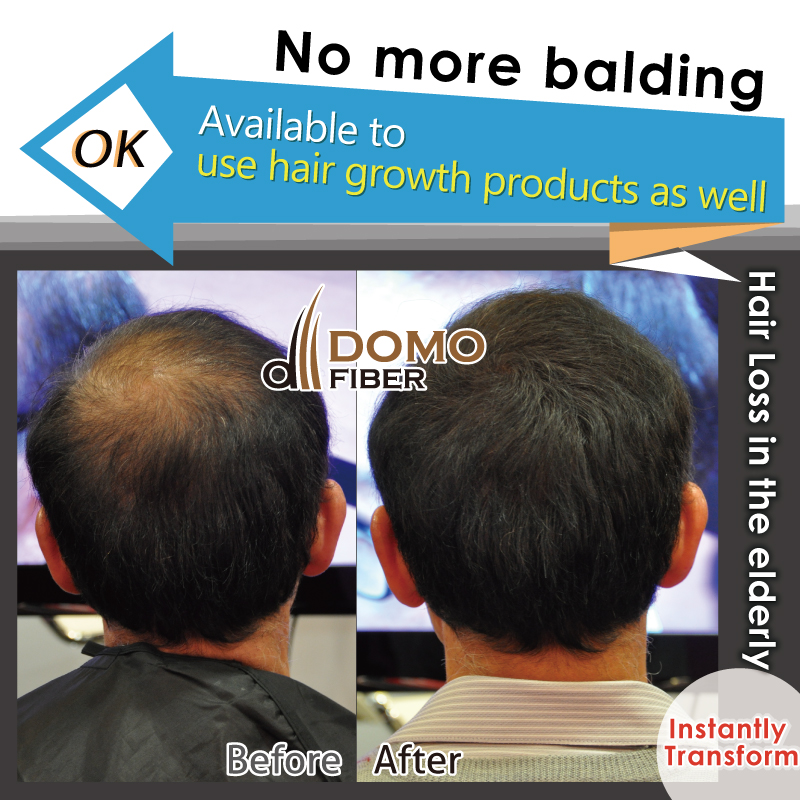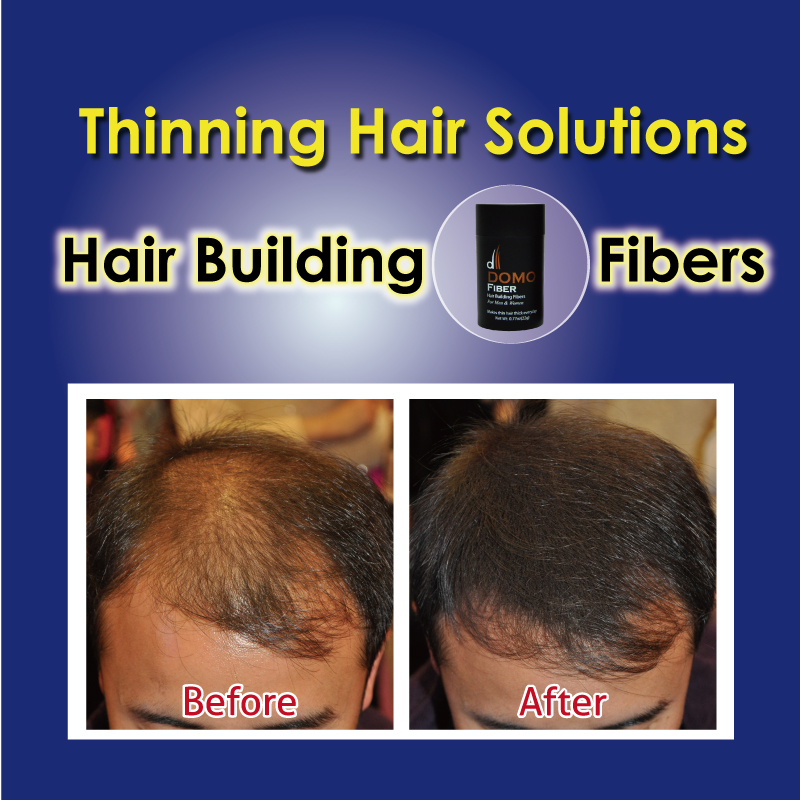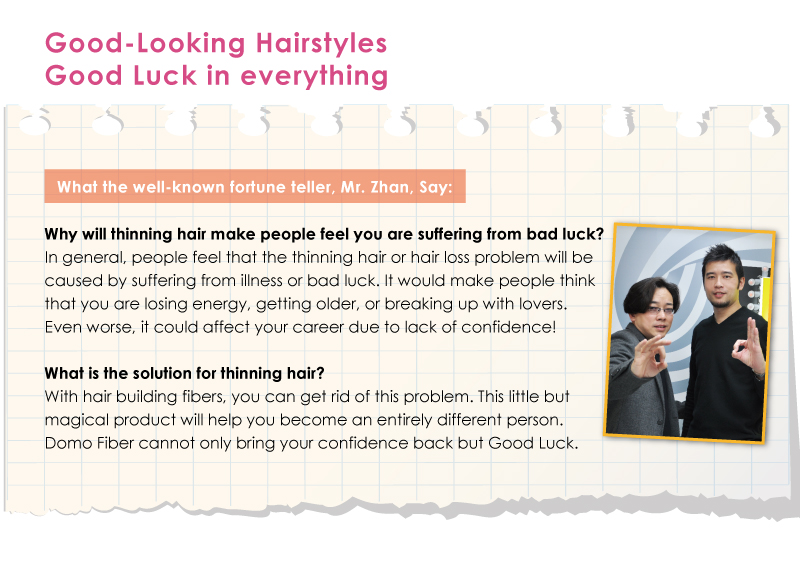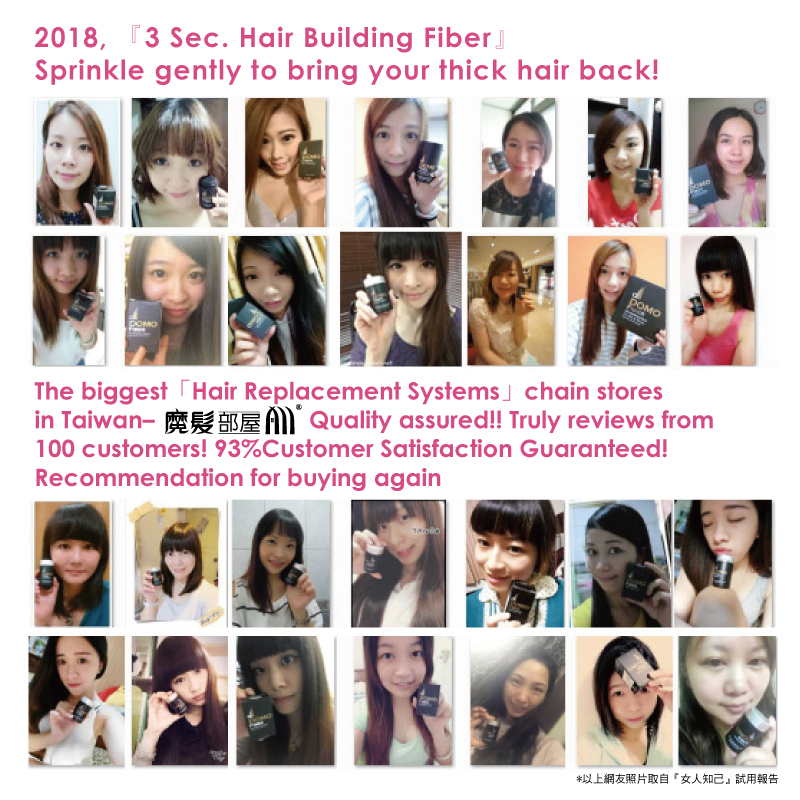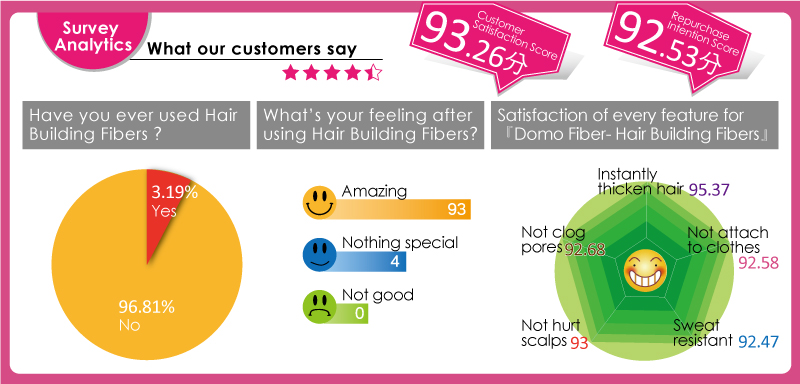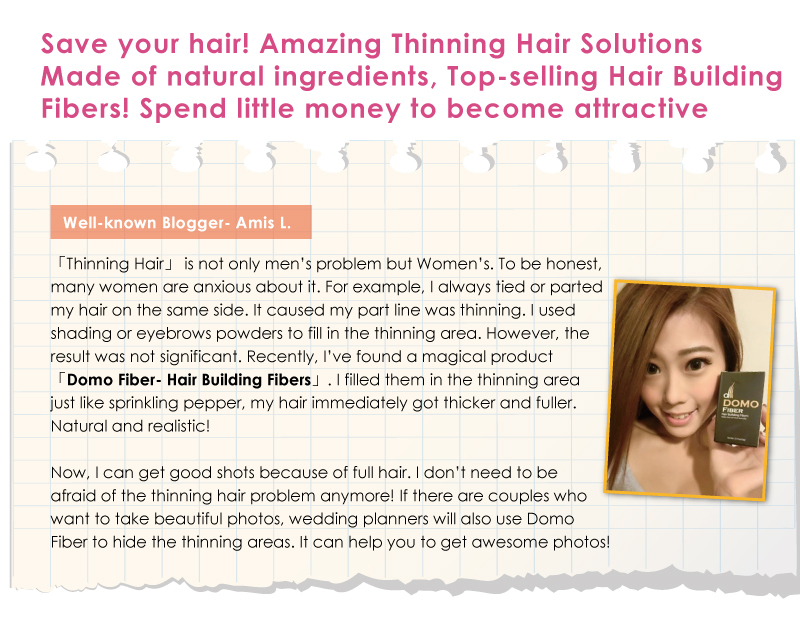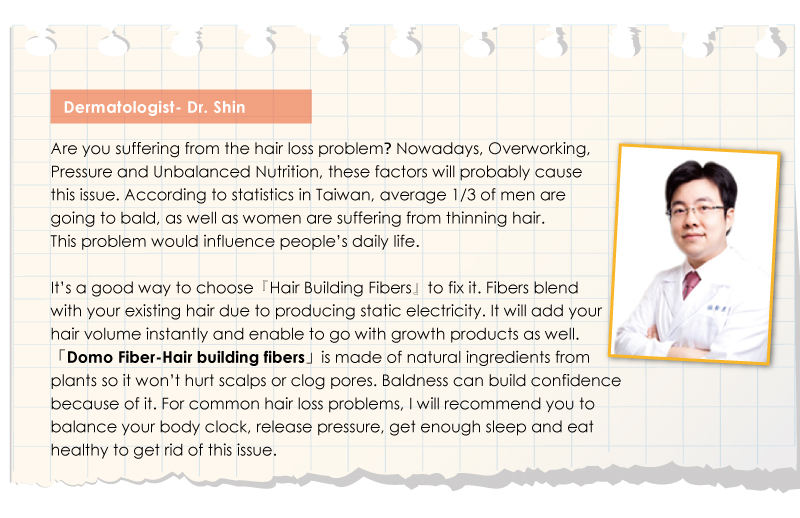 Innovative Hair Building Fibers
We've upgraded the Domo Fiber regarding customer comments.

The second version static electricity enhances the adhesion so
fibers
can bond hairs higher than others over

200%

!
Improved functions of Sweat and Water Resistant
! Do not worry about rain! You won't sweat
with
different
colors
!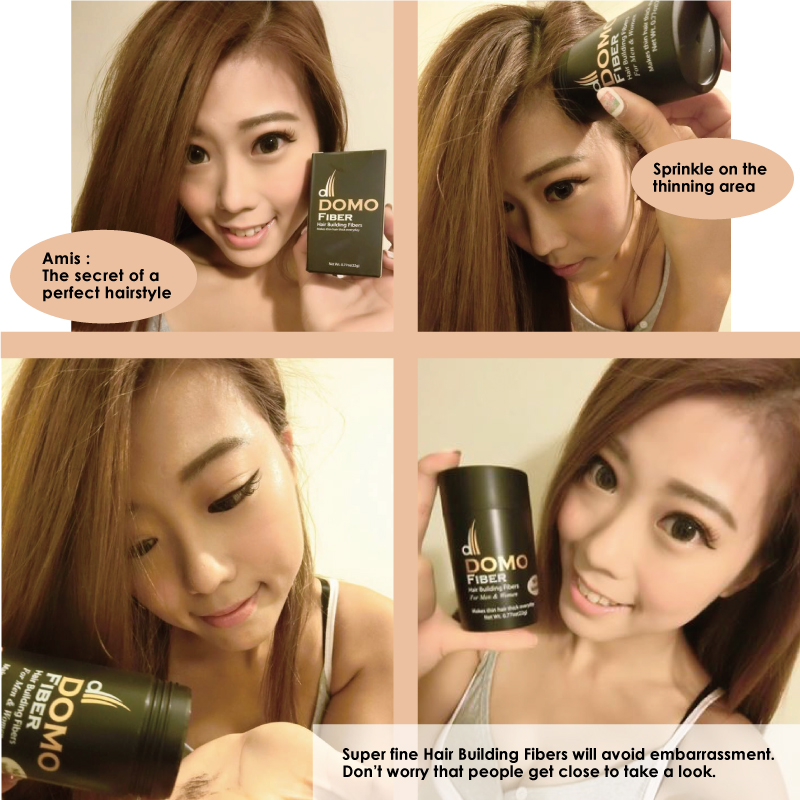 The expert on Hair Replacement Systems




Solve all of your hair loss problems
Instantly thicken your hair/ Super realistic and lifelike
Made of natural ingredients / Easy to bring and use
Instantly Transform your Thinning Hair
Hair loss after pregnancy / Hair loss due to stress / Sparse hair
in the elderly /
Thinning
along
the hair part line / Going slightly bald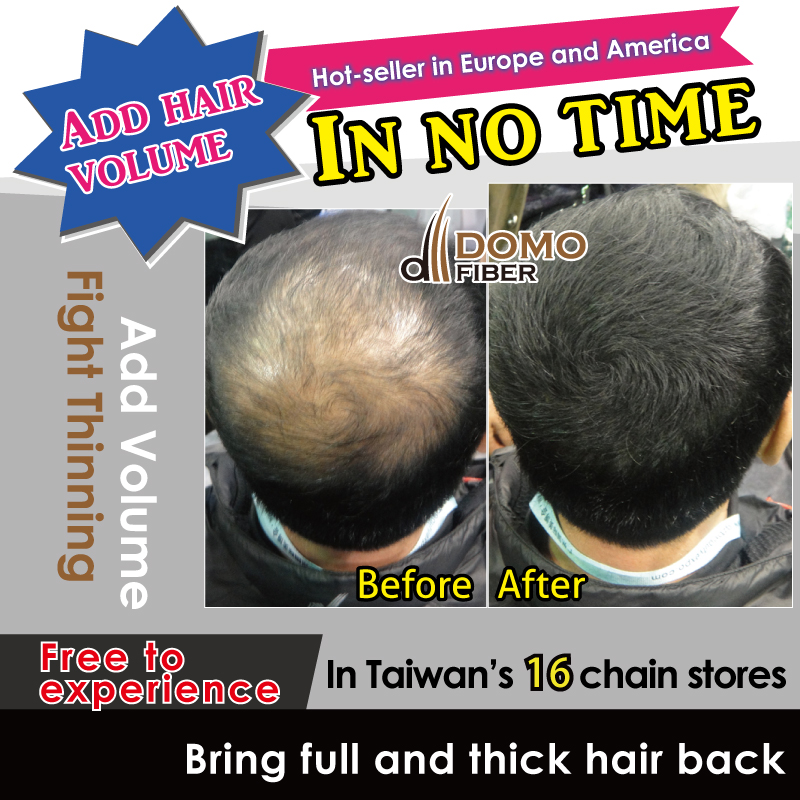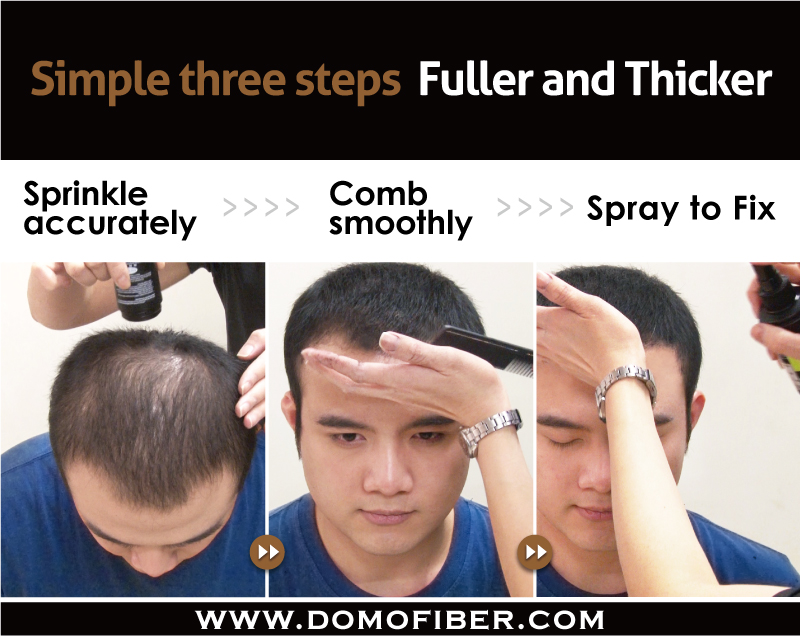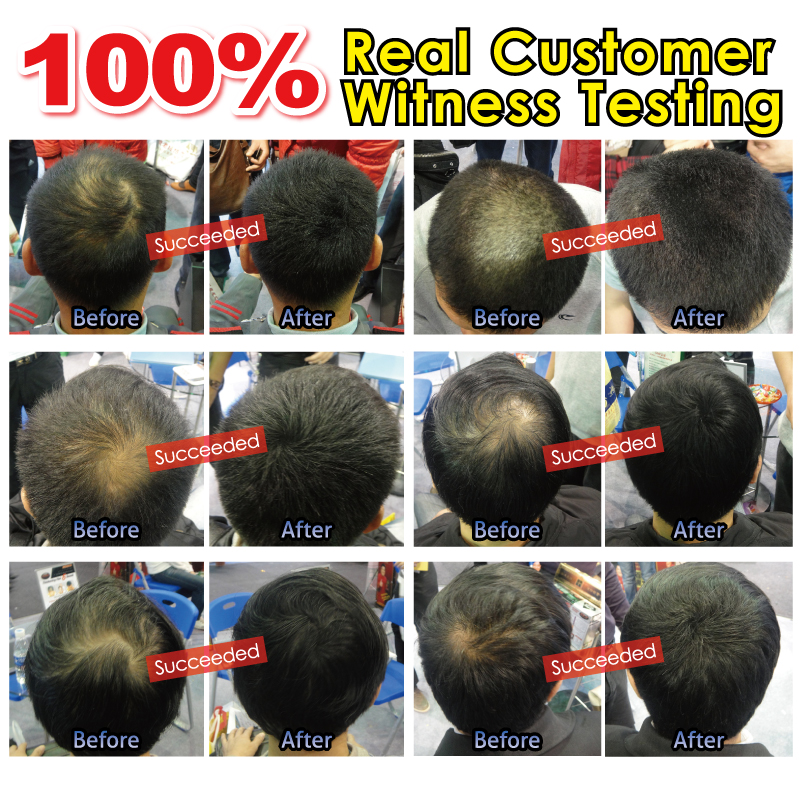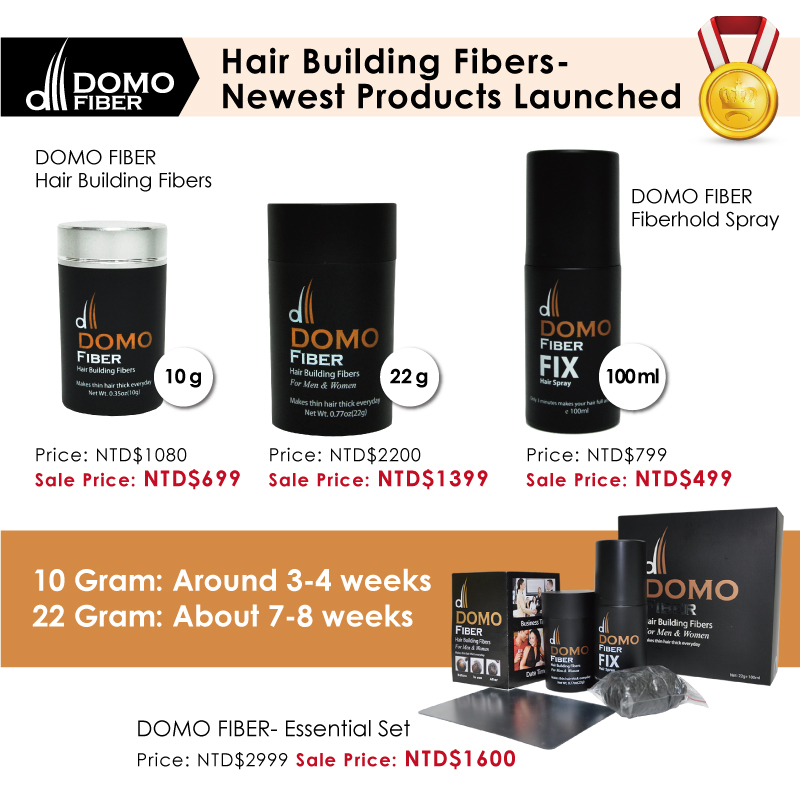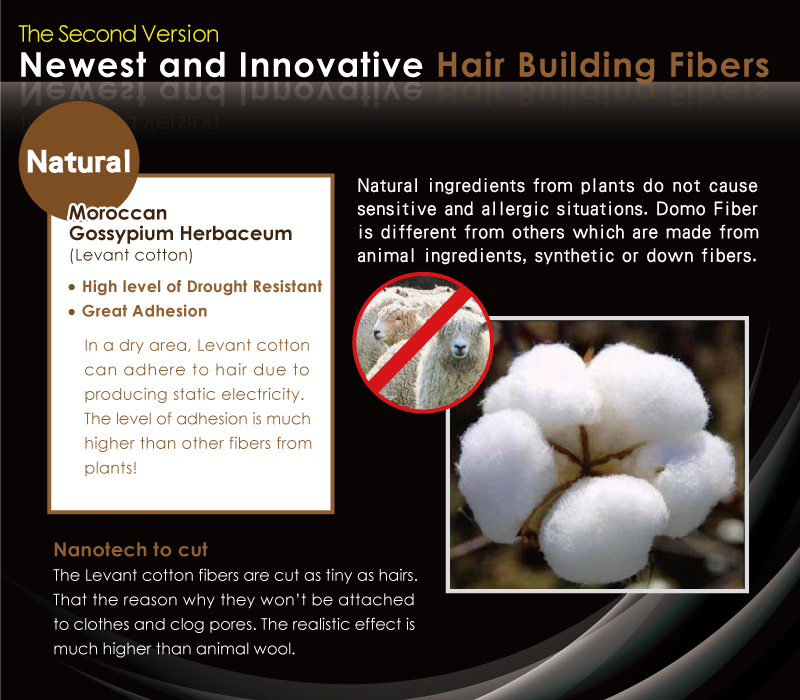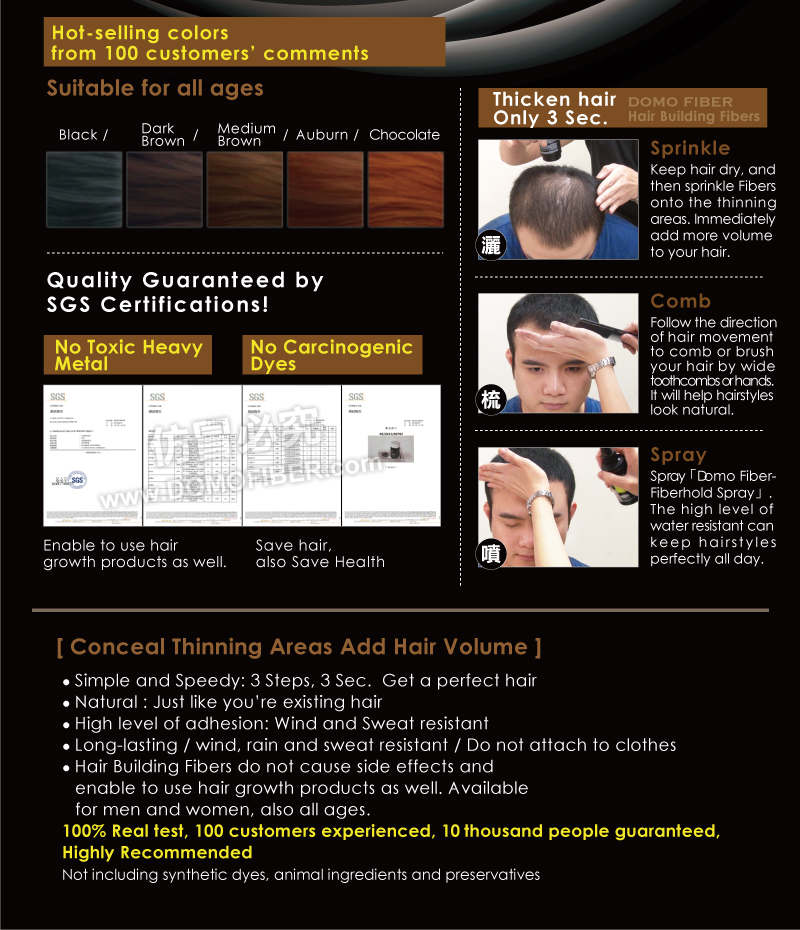 Hair Loss / Thinning Hair / Decreasing hair volume / M-shape Bald / Sparse hair on the top / Hair loss in the elderly / Thinning along the hair part line / Going bald/ Thinning in wide hair area/ Hair loss after pregnancy / Male pattern baldness / Hairline moving back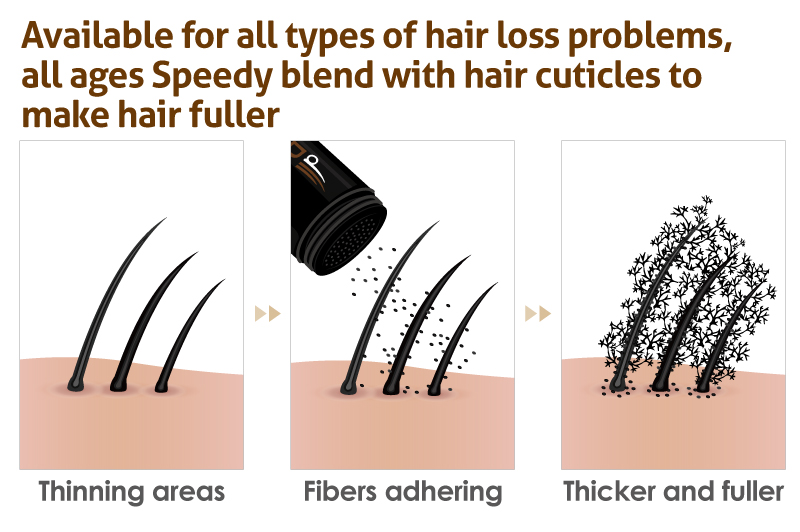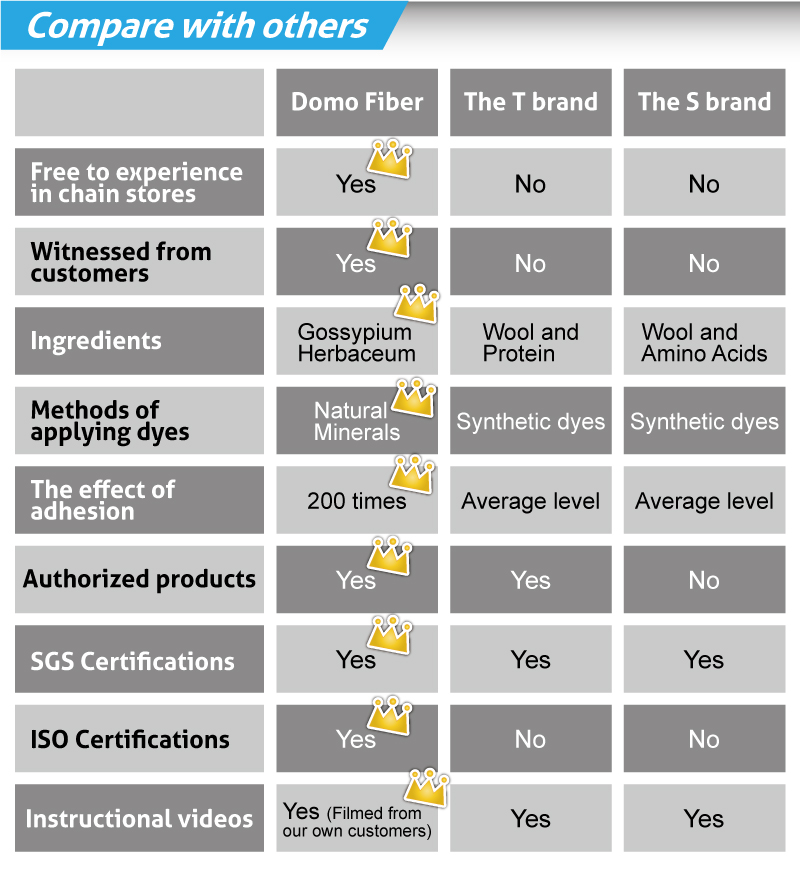 For all types of Hair Loss problems and all ages!
Apply by yourself easily
「Domo Fiber- Hair Building Fibers」is made of natural ingredients which won't hurt hair follicles and scalps. Instantly makes thin hair look thick and full. Your hairstyle looks realistic so people cannot identify even though they observe it as close as 5

centimeters

. Perfect haircuts won't be affected by raining and windy days. Don't worry about sweating with different

colors

.
Available to go with hair growth products as well as hairs from the hair transplant surgery.

Fibers

can be removed easily by shampoo.

Quality Guaranteed by SGS Certifications!
Not including Carcinogenic dyes
Our products were produced by GMPC certified manufacturer to ensure clients gain the best goods!
★SPEC★
Color: Black / Dark Brown / Medium Brown / Auburn / Chocolate
Brand: Domo Fiber- Hair Building Fibers
Preservation Methods:
Shall be stored it in a dry and cool area, avoid direct sun exposure
Expiration Date: 3 years
Ideal User:
Sparse hair on the top / Thinning along the hair whorl/ Thinning along the hair part line/ Going bald / Thinning in wide hair areas/ Thinning in part of hair areas / Thinning after pregnancy / Every situation of sparse hair